TAG Time and Attendance
TAG TA | Employees
How Do We Connect Employees and Resources?
In Employee Card, there is Resource No. , which helps connect to Resource Card.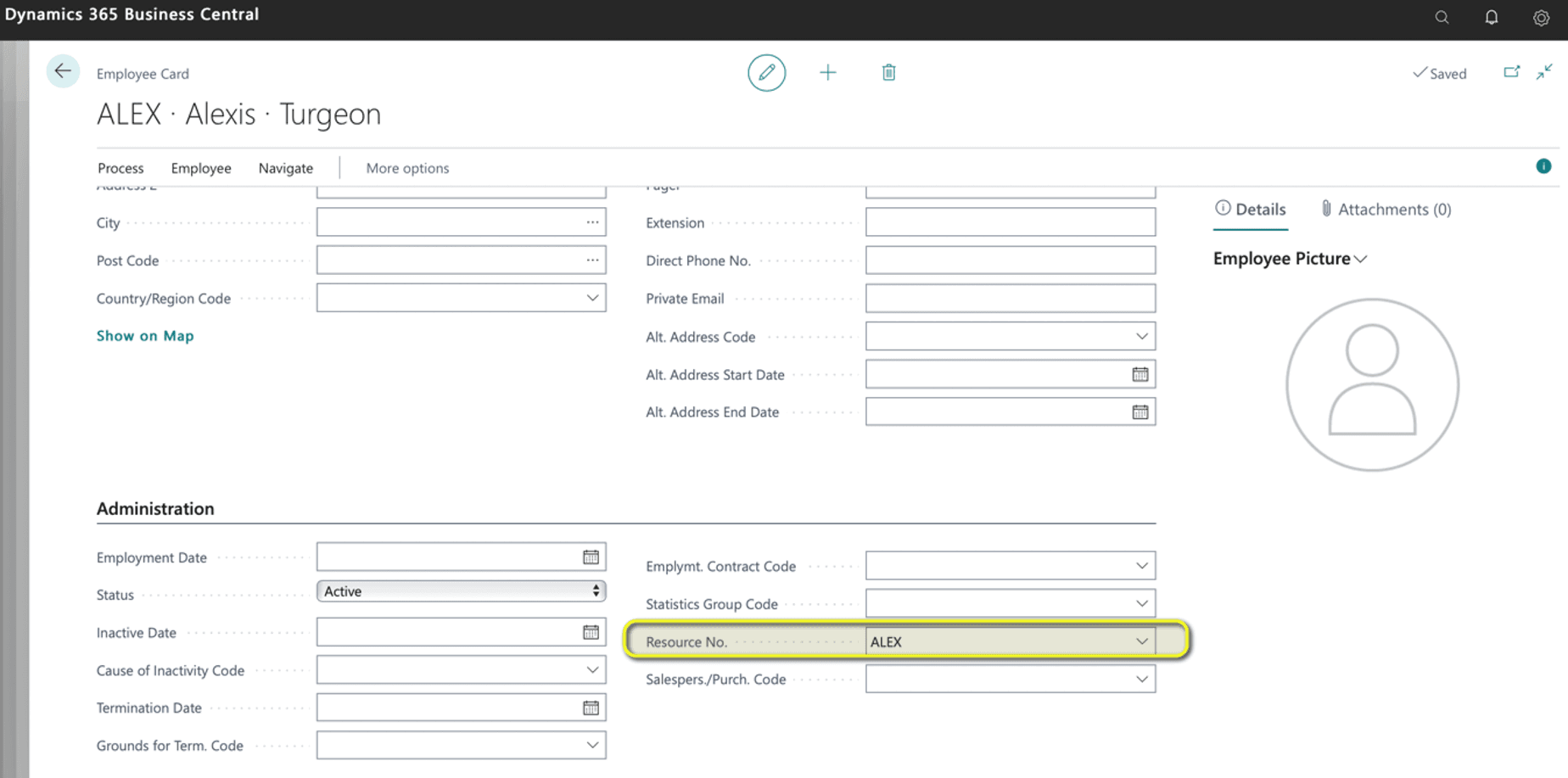 How to Access Employee?
The Employees page is accessible from the navigation bar, as indicated in the screenshot below.

How to Create a New Employee?
When the Employees option is clicked, a new page opens automatically, as shown in the screenshot below. To edit an existing Employee, select the employee's No. and then click so you can edit it.

Click on the New option to create a new employee, as highlighted on the screenshot below.